Our Team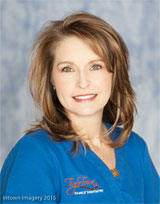 Katherine "Kat" Bentley, RDH
Practice Administrator
"I love helping my patients understand oral health. We have cameras that allow us to show our patients what we see and use educational videos to explain dental procedures. We have great conversations and it is really rewarding to see an improvement the next time they come to see me!"
Originally from Millerville, Kat received her Dental Hygiene degree from Columbus Technical College in 2007. She also holds a B.S. in Computer Science from Jacksonville State University, so she is very tech-savvy, which is a wonderful skill set in dentistry today!
As Practice Administrator, Kat is instrumental in managing our practice to meet our patients' needs with uncompromising excellence. Patients enjoy her warm, compassionate approach. A Mom herself, Kat loves helping children learn about their teeth and helping parents understand how to manage their child's dental health. Away from the office, Kat enjoys spending time with her husband and two children, as well as reading and baking.
---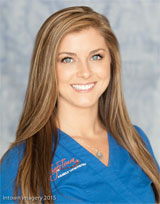 Rachel Cofield
Dental Assistant
Rachel grew up in Opelika/Auburn and graduated from Beulah High School. She attended Auburn Dental Assisting Program (ADAP), graduated June 2014 and started with our practice in July 2014.
Rachel and her husband, Caleb, have a 3 year old son, Cayden. He is truly their pride and joy!
"It feels like I have found my purpose in the dental field. I love dentistry!"
---
Lauren Julian
Dental Assistant
Lauren is from Hayneville, a small town south of Montgomery. She worked in Montgomery as a Dental Assistant for 4 years prior to joining our practice. Lauren is currently in Dental Hygiene School at the University of Alabama in Birmingham.
In April, 2014 Lauren married her husband, Grant. They live in Auburn with their two "fur babies", Sissy and Jake.
---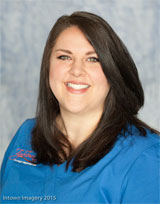 Miriam Mitchell
Registered Dental Hygienist
Miriam is originally from Greensboro, AL. She graduated from Auburn University in 2004 with a degree in Human Development and Family Studies. In 2009 Miriam graduated from Wallace State Community College with a degree in Dental Hygiene.
Miriam brings 5 years of experience in pediatric dentistry to our practice.